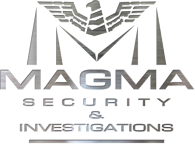 "THE EAGLES HAVE LANDED"

''WE STRIVE FOR YOUR SECURITY''

"YOUR SECURITY
IS OUR PRIORITY"

"GUARDIANS TO ALL THAT IS
PRECIOUS TO YOU"

MAGMA VAULTS
CUSTOMER SERVICE, SECURITY & PRIVACY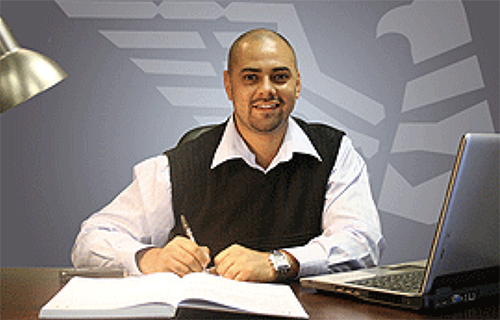 Bio
Magma Security, managed by Mr Shaheen Suleiman who has a professional and hands on approach, works closely with his managers, supervisors, staff and ultimately clients.
After managing a security company in South Africa, Shaheen relocated to the United Kingdom where he further continued his studies in the security industry. Shaheen formed a Security Service in London and has body-guarded celebrities and high profile business people, provided security officers, retail security, store detectives as well as undercover staff.
Shaheen returned to South Africa recognising a demand for a security company to supply a professional service with a fresh and hands on approach. He then established Magma Security Guard Division, Magma VIP Protection (High profile business people, Celebrities, Diplomats and Government Officials), and subsequently Magma Anti-Hijack and Monitoring.
Services
Magma Security is committed to a high level of service aimed at loss prevention and client security.
We strive to serve at our best and have an uncompromising determination to achieve 100% excellence in each and every job we undertake.
Our Services Include;
Special Events - Close Protection Service (CPS)
Investigations
Farm Watch
Technical
Monitoring
Armed Response and Escorting
Guarding and Security Consulting