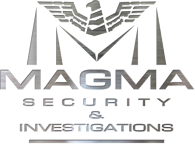 'Tsunami' nabs gunman
HARD work coupled with a stroke of luck resulted in police arresting a gunman suspected to be involved in a dramatic Mountain Rise armed robbery in May.
Senzo Thobani Ntombela (33) appeared briefly in the Pietermaritzburg Magistrate's Court yesterday after he was arrested in an intelligence-driven operation in Durban over the weekend.
Ntombela is alleged to be one of the 17 men behind a brazen house robbery at the Mountain Rise home of prominent businessman Ismail Dhoda.
Over the weekend, an intelligence-driven operation was conducted in the Durban, KwaMashu and Umkomaas areas in conjunction with members from KZN Provincial Tracking team, the National Intervention Unit and Pietermaritzburg Directorate Priority Crime Investigation unit (Hawks) under a crime-prevention operation named "Tsunami".
According to police sources, Magma Security was also instrumental in the arrest. Ntombela was arrested during the operation after he was found in possession of an unlicensed pistol with 14 live rounds of ammunition.
"He [Ntombela] was charged and is allegedly linked to five other cases including the Mountain Rise one. All linked cases are syndicate cases," said Pietermaritzburg police spokesperson Mthokozisi Ngobese.
Ntombela was remanded in custody after his case was postponed to July 14, awaiting legal representation and further investigations.
On May 20, 17 heavily armed gunmen approached Dhoda as he was entering his Mountain Rise home. The men assaulted Dhoda and forced him into his home where they ransacked the house looking for money.
It is believed that the men made off with an undisclosed amount of cash.
In the midst of the robbery, Magma Security director Shaheen Suleiman and Ilanga Security director Shameel Ally were patrolling the area when they came face-to-face with the gunmen who were armed with AK47s.
A gunbattle ensued, leaving Suleiman nursing a gunshot wound to the cheek.
The day after the robbery, two vehicles involved in the heist were found, one with eight bullet holes on the rear fender, believed to be from Suleiman's gun.
Ntombela's arrest is the first in the case and according to Ngobese, police are still on the hunt for the remaining gunmen.