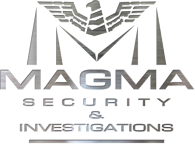 'Bullets were thundering'
'Bullets were thundering'
2015-05-23 10:45
POLICE yesterday made a breakthrough in a house robbery case in which a prominent KZN businessman was targeted.
Two vehicles involved in the heist were found.
Magma Security was yesterday alerted to an abandoned white Subaru Forester spattered with bullet holes on the Table Mountain road just outside Pietermaritzburg.
The SUV had a punctured tyre and about eight bullet holes on the rear fender, believed to be from the gun of Magma Security director Shaheen Suleiman.
The second vehicle, a bakkie hired by victim Ismail Dhoda, a local businessman, was found in the Drummond area.
Dhoda was attacked by 15 gunmen outside his home in Mountain Rise on Wednesday night, after which the gunmen turned their attention on Suleiman and friend and colleague Shameel Ally, director of Ilanga Security.
Yesterday, Dhoda told The Witness that he was "fine now".
"It was tough [last night] and I was very shaken up but I'm back at work now. A small amount of cash was ­taken," Dhoda said.
According to a police source, the gunmen made off with an amount of about R10 000 cash that was in ­Dhoda's possession.
Recalling the events, Suleiman said it was one of the toughest situations he has ever found himself in.
"The bullets were thundering. It was really happening out there," he said.
Suleiman said he was with Ally when they got the call about the house ­robbery.
"We rushed there and saw cars parked on the road. I immediately knew those were the look-out cars. As we jumped out, men from the car in front of us started firing with AK47s and then another group of men started firing from a second vehicle on the roadside. We were pinned down," Suleiman said.
He said he stood behind their ­vehicle and took cover, returning fire before he ran out of bullets.
Undeterred by a bullet wound to the cheek and the "shock" of it, Suleiman and Ally remained at the crime scene until late on Wednesday night to ­investigate further.
Ally said it was the first time that he was in such a dangerous ambush.
"There was rapid fire on us for more than four minutes. We knew we were in a gun battle and our lives were at risk," he said.
Ally had to scale a high wall with electric fencing to get away, getting shocked and burnt in the process.
"They were walking like they owned the road and were not afraid of police or any authority," Ally said.
"I thank God for the second chance at life."
Police spokesperson Major Thulani Zwane said a case of house robbery was opened at Mountain Rise and no ­arrests had been made.
ACCORDING to a source, Dhoda arrived at home from mosque at 7.23 pm in a hired bakkie.
Reversing into his driveway outside the gate, Dhoda got out of the vehicle to ring the doorbell.
CCTV footage shows that three cars were circling the home while Dhoda was outside.
A few minutes later, one man with a gun came towards Dhoda from behind while he was distracted by men who approached him in a car outside the house.
In the blink of an eye, a group of more than 10 men ambushed Dhoda, some pulling open his house gate while others attacked him, guns in hand.
The men then broke up into teams.
One group of about three or four men entered the yard and used housebreaking implements like crowbars to get into the home, where Dhoda's family were hiding in fear in the bedrooms upstairs.
A second group held Dhoda at his car and forced him into the house once the first group had gained access.
A third group stood guard at Dhoda's bakkie, crouching near the tyres to keep a look out.
It is believed the men ransacked Dhoda's house, demanding he reveal where his money was being kept.
According to the source, various bedroom doors and sliding gates inside the home were ripped apart in order to access the rooms.
During the commotion at the house, it is believed that one of Dhoda's relatives was alerted to the break-in by a family member in the house.
A source confirmed the relatives sped toward the house, hooting to gain the attention of Magma Security officials in the area.
The vehicle came under fire as it neared the home in Mountain Rise Drive.
Once the gun shots were fired, the men left the home, carrying a small backpack.
It is then that they were confronted by Suleiman and Ally