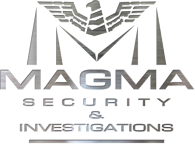 'I knew I should keep calm and co-operate with the armed robbers'
'I knew I should keep calm and co-operate with the armed robbers'
AN Eston man who fell victim to armed attackers yesterday knew he had to keep his cool in order to survive.
Arnold Pretorius (41) endured a 45-minute ordeal at the hands of three men — two with guns and one with a knife — who cornered him outside his home at about 7 am.
The house is situated on a farm in the sugar cane fields at Killarney Isles in the Umlaas Road area.
They pistol whipped him, tied him up and ransacked his home. "They caught me off guard and forced me to go into the house and the bedroom where they tied me up," Pretorius said. 
"They wanted to know where my guns and the money were, and I told them I did not have any of those things," he continued.
Not satisfied with the answers, they kicked him a few times. As two of the criminals rummaged through his home, one of them kept Pretorius on the ground by pressing his foot on his face.
They stole electronic items including a laptop, a DVD player and two cellphones, and a pellet gun.
"They went into my fridge where they stole food. They took my steak but they left the mince," he added.
Pretorius said he knew that he had to keep calm to survive. "I was very afraid, especially of the guy who was carrying a knife … I knew that I should keep calm and co-operate and not do anything that will make them more violent."
When he thought they'd left, he went into the kitchen, found a knife and cut himself free of his ropes. Moments later he again ran into one of the criminals still in the property, who assaulted him with the pellet gun.
"I just told them to lock me inside and … after they were gone, I jumped out of the window to call for help. The police responded quickly together with guys from forensics and helicopters and Magma Security."
He said this was not the first time a house had been attacked in that area.
Pretorius had lived in the house for six months and was due to move out in a few days.
Captain Thulani Zwane said no arrest had been made.
Magma investigators confirmed they were investigating several incidents around Eston area.
IN the last few years, there have been several attacks in and around the Eston area, some of them brutal.
In September last year, Eston sugar cane farmer Mick Hampson was killed after he and his son, Murray, confronted two men who had trespassed on their farm.
Also last year an Eston farm owner Craig Marwick and his family had a lucky escape when they were informed by the police and security officials that their home was going to be targeted by a gang.
In March this year, there was a brutal attack in the Richmond area in which Ekard and Elizabeth Schutte, and their son Lutz, were murdered at Springfield Farm.