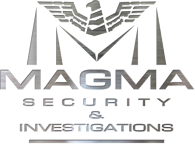 8 men in court for farm attack
8 men in court for farm attack
EIGHT men appeared briefly in the Ixopo Magistrate's Court yesterday on robbery and other charges relating to an attack on David and Cheryl Biggs in their home in Sutherland Road, Ixopo, in March.
The group includes a staff member of the couple. The Biggses were assaulted, a Taser was used on them and goods including firearms were taken from the house. The attackers fled the scene with the couple's bakkie, which was later found abandoned.
The men were arrested on Friday night and the early hours of Saturday after a joint operation by Ixopo detectives and Magma Security investigators.
Police spokesperson Captain Thulani Zwane said officers embarked on an operation after gathering information on the location of the suspects. Stolen goods including TV sets, a laptop and four firearms were recovered.
The men were all remanded in custody until April 24.