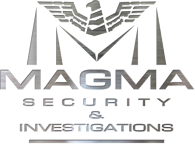 Duo sentenced to life for rape and robbery
Duo sentenced to life for rape and robbery
TWO men have been sentenced to life imprisonment for raping and robbing a woman at Eston last month.
Provincial police spokesperson Colonel Jay Naicker said Eric Baphelele Makhanya (36) and Msawakhe Tasolo Ndlovu (36) pleaded guilty in the Pietermaritzburg High Court to two counts of rape and two of robbery arising from the incident on June 5. They were given life terms in respect of each of the charges.
He said the 28-year-old victim had apparently fallen asleep and forgot to lock her door.
She was woken at 10.45 pm by two intruders who demanded money.
The assailants covered her face with a pillow and blanket, ransacked her home, stole a laptop and two cellphones and then raped her.
Naicker said Mid Illovo detectives, Plessislaer FCS and Magma Security received information on the whereabouts of the suspects and went to the Umbumbulu area where the suspects were hiding.
"The suspects were arrested on June 6," Naicker said.