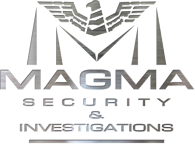 Robbery Kingpin Nailed
A CRACK team of PMB investigators nailed a prolific business robbery kingpin in a night-time take-down after a pursuit across two provinces.
The man is allegedly responsible for a spate of heists and a double-murder in the Eastern Cape.
His arrest in a pre-dawn raid followed a month-long investigation, with a crack team of private detectives hunkering down in small towns in the Eastern Cape searching for the elusive trigger-man.
Magma Security's elite investigation team had deployed to the foothills of Ntabankulu and set up camp.
By day the team set out across the rural hamlets, plying informers with cash for any trace of their gunman.
Rumours swirled after the gang traded fire with a shop owner and his sons in a crowded shop. When the dust settled, blood lay splashed about SaveRite Supermarket.
Four people had been killed, including shop owner Ebrahim Jamal, two of the well-armed gunmen and a 14-year-old boy who was felled in the fray.
Slowly information trickled through, and led the team of elite cops and investigators to Durban.
After three weeks of careful investigation, officers sped to Durban and surrounded a shack in Kennedy Road.
A silent pause was followed by the splintering of wood and screams and boots thundered into the shack.
In shackles, the prolific ringleader was led from his Durban hideaway and will now face a string of charges in the Bizana Magistrate's Court.
It is understood that the ringleader had dashed to Durban to lie low, after the double murder in the robbery went awry.
Magma Security CEO Shaheen Sulieman said the gang leader had moved between the provinces, and can be linked to seven violent raids in small towns near the border of KZN and the Eastern Cape.
Sulieman said a team of private detectives and police tracked the suspect to the Kennedy Road informal settlement in Sydenham.
"We managed to identify the shack where he lived and arrested him with little resistance," he said.
The services of Sulieman were secured by a business collective, who insisted that they had become soft targets for increasingly hostile robbers.
"The Magma team camped in Ntabankulu for five days. We got information on Tuesday night that the main suspect was in Durban and that ultimately led to his arrest," Suliema said.
"When we arrested him we found that he had been shot three times during the exchange of fire, but they were all superficial wounds," he added.
The suspect was detained by members of the Hawks and is expected to appear in the Bizana Magistrate's Court today