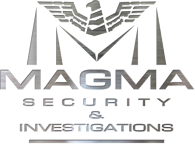 'No bail for robbers,' Kwanalu urges court
'No bail for robbers,' Kwanalu urges court
THE KWAZULU-NATAL Agricultural Union (Kwanalu) is urging the courts not to give bail to eight men arrested for the attack on an Ixo­po couple.
Koos Marais of the Kwanalu security desk said they were delighted that the attackers had been arrested but said they must not be released on bail, especially the man who was employed by the Biggses.
"We want to see the law taking its course in this case and the perpetrators getting heavy sentences."
Cheryl (58) and Dave Biggs (65) of Sutherland farm were attacked at their home in Ixopo in March. A Taser was used on them during the attack.
The robbers demanded money and pin numbers for the couple's bank cards and had made references to the shocking murder of Underberg timber farmer Daniel Knight, who was beaten to death with hammers while his partner, Beth Bucher, was forced to watch.
Biggs said they were shocked and angry to learn that one of the alleged suspects had worked for them. "[He] virtually had a free rein throughout the property. We were training him as a manager to help him to become somebody. Now we feel betrayed and disappointed," said Dave.
Police spokesperson Captain Thulani Zwane said police arrested some of the suspects on Friday night and the rest on Saturday morning. They were expected to appear at Ixo­po Magistrate's Court soon.
The Biggs family have lived in Ixopo for about 70 years. Dave and his sons farm timber, beef and sugar cane. They also own Sutherland Seedlings nursery, and Cheryl runs an upmarket guest house, King's Grant Country Retreat, on the farm.
A joint operation between police and Magma Investigations and Security searched for the suspects in Ixopo, Underberg, Riverside, Creighton and Bulwer.
Andile Dayimani of Magma Security told The Witness that they worked with police in arresting the suspects.
"We worked in a wide area of a few hundred kilometres, working from 8 pm on Friday night until the early hours of Saturday morning. Several exhibits taken from the Biggses' home, including a plasma television, laptops, two .38 revolvers, one 9 mm pistol and several rounds of ammunition and other items, were recovered from the suspects," said Dayimani.