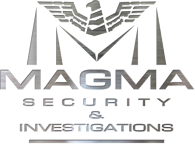 Bangladeshi businessman kidnapped in Northdale
Bangladeshi businessman kidnapped in Northdale
A 24-YEAR-OLD Pietermaritzburg-based Bangladeshi businessman is missing after he was kidnapped at his brother's shop in Northdale on Sunday morning.
However, The Witness understands that one suspect has been arrested and is expected to appear in court this week.
Jasim Uddin from Old Greytown Road was forced to drink a bottle of alcohol and taken away by four men believed to be a gang of other Bangladeshis and Pakistanis and has not been seen or heard of since. His cellphone seems to be switched off.
The man's family have made every effort since Sunday morning to locate him, to no avail. They have also enlisted the services of Magma Security.
Belayet Hoosen (24), a Bangladeshi who was at the shop when the incident happened, told The Witness of his ordeal. "As soon as I opened the shop at around 7.30 am on Sunday four men walked in and attacked me, brandishing two handguns. After closing the shop doors, they bound my feet, hands and my mouth with tape," he said.
He said they demanded money and took R20 000 in cash, R12 000 worth of cigarettes and R8 000 worth of airtime. They marched to the back of the shop where Uddin was asleep and woke him by poking the barrels of the pistols into his back.
"As soon as he got up two men held him on either side while a third man forced open his mouth and shoved some liquor down his throat. They turned around to me and told me to shut up and don't make a noise or else they will shoot me dead. As the men left I managed to free myself and raised the alarm," Hoosen said.
A family spokesperson who did not want to be identified for fear of reprisal told The Witness they have been through hell since Sunday morning, not knowing where to start looking for Uddin.
"We enlisted the help of the Mountain Rise police and have asked Shahien Suleiman from Magma Investigations to assist the police," he said.
Police at Mountain Rise, Crime Intelligence and the Dog Squad swung into action and yesterday a man was taken in for questioning and is expected to appear in the magistrate's court tomorrow.
There seems to be a gang targeting Pakistani and Bangladeshi businessmen.
Last year, a man was kidnapped and later found in Richmond after being burnt on his back with a hot iron.
Earlier that year, Moshin Patel from Underberg was kidnapped from his shop and held captive, chained to a bed for 22 days in a house on the South Coast. Four men were arrested after Suleiman cracked that case.
The men, who have made several appearances in court in Himeville and Pietermaritzburg, are due back at the magistrate's court shortly.