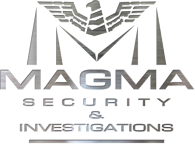 KZN Farm killer gets life
KZN Farm killer gets life
Pietermaritzburg – A KwaZulu-Natal man was jailed for life on Friday for killing prominent Amanzimtoti sugar farmer Micky Hampson, 69.
The farmer was shot dead after he told the man and his companion to leave his farm as they were trespassing.
Jabulani Ngobese, 28, admitted he and his former co-accused Sibonisa Mtolo, 25, went to the Hampson's farm armed with knives in September last year to steal a vehicle in broad daylight.
Mtolo pleaded guilty to the murder in an earlier appearance in the KwaZulu-Natal High Court in Pietermaritzburg.
He also admitted guilt to the attempted murder of Hampson's son Murray.
Ngobese has denied guilt and their trials were separated.
Judge Isaac Madondo jailed Mtolo for life on 14 March. Ngobese pleaded not guilty before acting Judge Louis Barnard.
The court has heard that the two intruders refused to leave the farm, and the Hampsons made them get onto Micky's bakkie with Murray, who had a shotgun.
They two were told they were being taken to the police as a neighbouring farm had been burgled.
The intruders tackled Murray and they fought for the shotgun and fell off the bakkie. In the struggle for the gun Ngobese twice tried to stab Murray.
Mtolo pointed the gun at Murray and squeezed the trigger. He did not realise the safety catch was on, preventing him from shooting Murray.
Murray, fearing he would be shot, escaped into sugar-cane field and shouted to his father to drive away.
Micky was driving off when Mtolo ran after him and shot him with the gun.
He died behind the steering wheel. As he was dying, Ngobese rifled through his pockets and took his glasses.
Sentencing Ngobese, Barnard said he was as guilty of the crimes as Mtolo as they had acted in common purpose, and brought knives in case they were challenged.
Barnard said that a life sentence for the murder, 15 years' jail for the robbery and 10 years for the attempted murder of Murray were not disproportionate to the effect of the crimes.
The Hampson family congratulated the police and Magma Security for their efficient investigation and prosecutor Candy Kander for the way she handled the case.