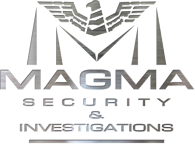 Escapee had a hit list of people to kill
Escapee had a hit list of people to kill
NOTORIOUS KwaZulu-Natal escapee Sthembiso Vincent Shabalala (34) allegedly had a "hit list" of people he wanted to assassinate while he was on the run from police.
He is also alleged to have called a key state witness who testified at his high court murder trial within an hour of escaping from custody last month and threatened to kill her.
Shabalala, who hails from Highflats, Ixopo, is again behind bars after he was re-arrested in a joint police operation headed by the Pietermaritzburg Organised Crime Unit on Thursday night.
He had earlier engineered a "Houdini-style" escape from the Pietermaritzburg Magistrate's Court on December 2, which had police completely baffled. As far as they knew he had left court with other prisoners to return to jail, but on arrival he wasn't in the prison van. 
But investigators have now learned that there was no magic, trick or corruption involved in his method of escape.
It's alleged that the daring Shabalala jumped underneath the prison van as prisoners filed into the back to be transported back to New Prison.
He allegedly clung to the chassis underneath the vehicle and when it stopped at a set of robots just metres outside the courthouse, he dropped to the ground, rolled away and fled.
Shabalala appeared briefly in the magistrate's court yesterday before magistrate Ashin Singh and was remanded in custody until January 22.
About 25 policemen and members of Magma Security company were present when police raided a house at Cinderella Park, Mountain Rise, and re-arrested Shabalala who is charged with a string of crimes, including the murder of Richmond farmer Rob Anderson (39).
Weekend Witness established yesterday that the project leader of the Hawks team responsible for Shabalala's arrest, Colonel Johan Meeding, is one of five people who were allegedly on Shabalala's "hit list" to be killed while he was a fugitive from justice.
Another was the manager of Magma Security, Shaheen Suleiman, who was involved in arresting Shabalala previously in connection with the Anderson murder in Richmond.
Meeding confirmed that police got information that Shabalala planned to kill him, Suleiman, as well as a policeman from Richmond, and two other officials linked to cases against him, whose names he did not wish to reveal.
However, he stressed that these allegations were still under investigation and said the information had not been confirmed.
Suleiman also told Weekend Witness that he had received information that Shabalala had wanted to kill him.
"We wanted to get him first before he could start acting on his plan. I originally arrested him so that is why he wanted to kill me," he said.
KZN provincial police spokesperson Captain Thulani Zwane said members of the Pietermaritzburg Organised Crime Unit, assisted by the K9 unit, Flying Squad, Pietermaritzburg Crime Prevention Unit and the national police task force, were involved in arresting Shabalala at the house where he was holed up on Thursday night. Police had been tipped off by informers to his whereabouts following an appeal in the media for information about him. Zwane thanked the media for publishing the appeal.
The charges against Sthembiso Vincent Shabalala:
He is standing trial in the Pietermaritzburg high court on a total of ten charges including the hijacking of a Toyota light delivery van from Rajsingh Ramdalal at Umzinto in November 2009, escaping from the Donnybrook police cells in March 2012, robbing Sadanund and Vanitha Dhaja (and their 12-year-old child) of their car outside their Umzinto flat in July 2012, as well as the murder and robbery of Rob Anderson.
The farmer was shot and robbed of his bakkie when he stopped to open the gates to his property on August 7, 2012.
Shabalala is also charged with assaulting a former girlfriend, Angeline Ngubane by "striking her and biting her" on August 17, 2012.
During the incident the prosecution alleges he pointed an illegal firearm at her.
According to the state's indictment Shabalala was allegedly part of a "syndicate" that was formed to steal or rob people of their cars.
Shabalala also faces various charges in Ixopo including possession of unlawful firearms, and is charged in the Pietermaritzburg regional court with assaulting New Prison warder, Nko Njoko with a chair, breaking his arm on January 7 last year.
It was after he appeared in court in connection with that case, that he escaped on December 2.
An ex-girlfriend of Shabalala's, Angeline Ngubane, said yesterday she feels safe now that he has been re-arrested.
She alleged to Weekend Witness that soon after his escape, Shabalala phoned her several times and told her he was out of jail and was coming to get her. She was a key witness against him. She said she had immediately informed the investigating officer about the calls from a cellphone number. She said she had been terrified and had asked police to find her a safe place to stay. She said she felt relieved at his arrest.