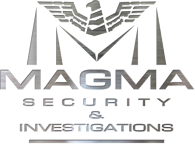 Five arrested for car jamming
Five arrested for car jamming
FIVE more suspects have been arrested in connection with cases of vehicle remote jamming, this time in Camperdown, outside Pietermaritzburg.
They are believed to be linked to more than six cases per day.
Yesterday , The Witness revealed that up to 10 vehicles per day were being remote jammed in the Pietermaritzburg CBD.
The five suspects were arrested yesterday at the Camperdown Spar by Magma Security Investigation guards.
They will appear in the Camperdown Magistrate's Court today where they will be charged with several counts of theft out of motor vehicles.
Magma Security's Shaheen Suleman said his guards based at the supermarket noticed a fight involving a person in an SUV and the owner of the SUV.
"It appears that the owner walked out of the shop to find someone in his vehicle and they were having a brawl. Another guard then noticed a few other men hanging around.
"Five of them were apprehended after the guards gave chase," said Suleman. He said the men were found with several remotes each that were used to jam the signals of other vehicles.
He said he had found out from his informers that a particular remote-jamming gang from Hammarsdale had recently moved out of the Pietermaritzburg CBD due to increased policing, only to work in Camperdown.
"We have information that this gang was working in Boshoff Street in particular, as well as Parklane Spar. They were also quite active at most of the city malls, scoring a success of six vehicles a day," he said.
"Our information is that they prey on women in SUVs, and were looking for iPads, cameras and cellphones.
"Their main time to operate is after the school run when the mothers are too busy attending to their children in the parking lot to notice their vehicles were being jammed," said Suleman.
Camperdown police have requested victims of car jamming to contact Captain Linda Gcwdaza at 082 459 7064 to help identify stolen items that have been recovered.