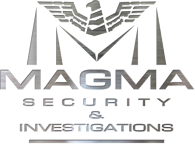 Former cop Mdunge fights crime as top security officer
Former cop Mdunge fights crime as top security officer
HE may not be in police uniform any longer, but Vincent Mdunge still wants to fight crime.
"Having worked as a policeman for more than two decades, I am able to draw comparisons between the police and private security," he said in an interview with The Witness.
Mdunge said his decision to join Magma Security's security and investigation divisions was prompted because the company has earned the respect of criminals.
The former police senior is currently in court facing charges of fraud relating to his qualifications.
Mdunge is accused of fraudulently presenting a fake matric certificate when he joined the police in 1987. He resigned last year, after the allegation surfaced in September, and was arrested in October.
He faces three charges of fraud and one of uttering.
He said leaving the police was a blessing in disguise for him because he has now found a place where he can assist people affected by crime, which was the reason he became a policeman.
"Our success is a result of having created a broad informer network and we also expanded by establishing our own criminal record centre," he said.
Mdunge said this enables them to immediately draw out a modus operandi from their informer network. "We become aware of who has committed the crime or who is planning the crime even before it is committed through our informer network."
He said they have also chosen to co-operate with the specialised units in the police through their technical team.
"For a serious crime to be resolved much quicker, we have established technology which the police unfortunately do not have," he said.
He advised police to beef up technology and train personnel in this regard to improve their crime-fighting methods.
Crime scene management was critical and the police who are first on scene must be highly trained.
"They have got to preserve evidential material at the scene. The crime scene must be cordoned off before it gets contaminated," he said.
He said that exhibits must be identified and a crime scene manager be appointed immediately to take control of the scene.
"The specialists who already exist in the police such as those from the Criminal Record Centre (CRC) must be called in to analyse the crime scene, take fingerprints and visuals."
Mdunge said potential witnesses on scene must be identified and interviewed while the information is still fresh.
"Quality statements are necessary, which covers all elements of crime," he urged.
The former cop said victims of crime must be taken to a place of safety for various reasons.
"The dilemma that exists in the police is human capital where you find one detective is carrying 150 dockets alone which are very critical. All these dockets have a time frame for inspection, as such there are suspects to be raided and linked to the crimes committed."
He said the laws of the country do not always favour the police.
"For example, when the police arrest someone they have 48 hours to conclude the investigation and the suspect has to make his first court appearance within that period after the arrest," said Mdunge.
Often these cases get thrown out of court because of the lack of incriminating evidence or because there was not enough time to conclude the investigation properly, he said.
There was a developing trend where police management outsource work to private security or private investigators.
"We need people with a strong backbone in the police like former national police commissioner, General Bheki Cele," he said.
Mdunge said Cele was able to win the hearts of the community and understood the core business of policing, resulting in the decrease of violent crimes.
"Cele came up with a technical response team — an effective allied unit in the police — because he understood what is required in order to combat crime."
Mdunge said Cele took decisions without shame and fear and in so doing he was trusted by society.
• thobani.ngqulunga@witness.co.za
VINCENT Mdunge said he does not think that crime in general has increased in Richmond, but violent crime, like the triple murder of the Schutte farming family, had increased.
"We have seen a number of house robberies in Richmond and surrounding areas," Mdunge said.
He said with the aid of their informers they were able to identify a gang operating as a syndicate group. "All nine suspects were arrested and put behind bars. Heavy illegal armaments were removed from circulation," he said.
He mentioned the incident in Richmond where Thami Zondi, a security guard, a woman and three suspects who were killed during a gun battle between police and private security after a robbery outside Capitec bank.
The suspects were arrested as a result of police and Magma working together.
"We were able to solve a case of kidnapping when an Indian national businessperson was abducted for ransom a month ago because of our technology," he said.