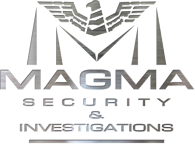 Hold-up accused face 31 charges
Hold-up accused face 31 charges
A FORMER employee of Fidelity Guards told the high court in Pietermaritzburg yesterday how gunfire suddenly erupted as pensions were about to be paid out at the Jabula Store at Mid-Illovo on May 6, 2008, and he was threatened by armed men and forced to hand over boxes of cash.
Nhlanhla Kheswa gave evidence for the state yesterday at the trial of Erica Malunga (23) and Thami Msomi (29), both of Umlazi, Durban, who face a total of 31 charges, including the robbery of R753 580 from the pension payout point at Jabula Store.
They are also charged with robbing Willem Herbst, his wife Melishae and son Armand at their Umhlali home on March 12, 2008, and making off with a Kia car, a shotgun, a revolver, cash and other goods.
They are also charged with stealing a Pajero from Pretty Ngcobo and a Honda Ballade from Jeremony Holdcraft in Durban and Umhlanga in April and May 2008. 
The two face a total 21 counts of attempted murder committed in the course of the robbery at Mid-Illovo, allegedly opening fire on members of Fidelity Guards, Cash Paymaster Services (CPS), the public, a security guard at Jabula Store and police officers.
CPS employees had just set up a cash dispensing machine at the pension payout point when a group of assailants, allegedly including Malunga and Msomi, arrived in the stolen Pajero and Honda.
They allegedly opened fire on members of Fidelity Guards and CPS, as well as bystanders and store security guard Jabulani Mkhwanazi.
A motorist, Chris Kitz, fled from his Corsa bakkie outside the store into nearby sugar cane fields when the attackers opened fire on him. They allegedly used his vehicle to try to ram through the store's fence.
Inside the robbers confronted CPS paymaster Mohau Gugushe, who on their instructions opened the safe in the Toyota armoured vehicle. They removed boxes of cash from the safe and the vehicle.
While fleeing the assailants allegedly opened fire on police from Mid-Illovo who were en route to the scene, as well as Ryan Carpenter, a member of Magma Security who had been alerted to the robbery.
More police joined the pursuit and at a certain point, it is alleged, the robbers' Pajero suddenly came to a halt. The occupants, including the two accused, alighted and were involved in a shootout with police.
Malunga and Msomi were arrested and firearms and ammunition were recovered.
The case is proceeding.