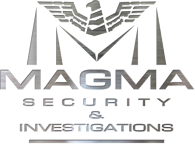 Iron-torture accused in court
Iron-torture accused in court
TWO men appeared briefly in the magistrate's court in Pietermaritzburg on Friday in connection with charges of housebreaking and robbery of Thornville widow Lena Maria Jackson (62) on August 30.
Jackson was allegedly tortured by being burnt with a hot iron and cut with a sharp object by intruders who broke into her home at Grange farm at night.
The attackers also allegedly broke a box containing her late husband Ronald's ashes and scattered them in the house.
The two accused, Jabulani Thokozani Mjoli (29) and Andile Svovo (18), who were arrested on Wednesday by police and officials from Magma Security, have applied for legal aid attorneys to be appointed for them.
They were remanded in custody by magistrate H. Fobian, pending their next court appearance on November 22.