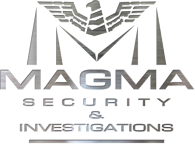 Ixopo: Murder came amid land dispute
Ixopo: Murder came amid land dispute
"I don't know what was worse, the assassination of his character or his death."
Veronica Denyssen, mother of Juan Sharpe (35), who was shot dead by an ex-employee of Duma Manzi Game reserve in Ixopo, said this in response to an article in The Witness on Friday.
Due to a miscommunication of facts relayed by official sources, the article added grief to the mourning family, friends and owners of the reserve.
Said Craig Welsh, a part-owner of the reserve, "Juan was an unbelievable guy. He was a manager at Duma Manzi and did a lot, not only for our farm but for neighbouring communities as well.
"He was liked by all the staff who worked there."
SAPS spokesman Captain Vincent Pandarum said a man in his late 20s was arrested on Friday and will appear in court in Ixopo today.
Shaheen Suleiman, director of Magma Security, who worked closely with Richmond police to track down and arrest the suspect, said it is believed that a hit was put out on Sharpe because of a land claim dispute.
"The owner of the reserve intends to introduce game onto the reserve. As a result he has had to have it fenced to avoid any harm to people from the surrounding areas.
"He apportioned 800 hectares of his farm to these people and fenced it so that they could continue farming."
Surrounding communities were concerned about how this might affect them, but after meetings with Sharpe they seemed appeased by the decision.
At one meeting, the suspect allegedly tried to assault Sharpe with a knobkierie, but was chased off the property by staff.
A while later the man returned with a firearm and the crowd, including Sharpe, scattered in all directions.
The first bullet struck Sharpe in the hip, causing him to fall to the ground.The next shot struck him in the head, fatally wounding him.
"He killed my son assassination style. I had to identify [his] body twice at the morgue.
"I saw the wound to his head and no matter how hard I tried, I could not close Juan's eyes. I held my hand over them, but they would not close. He died in terror," said Denyssen.
Sharpe refused to carry a firearm because he was "not a violent man … and he believed the community had trust in him", said his sister, Michelle Sharpe.
Sharpe was studying social work and subjects relating to apartheid through Unisa.
"Juan wanted to change the world and make it better, he wanted all people to unite and move away from the past injustices."
Sharpe had been planning a trip to the UK where he was going to propose to his girlfriend, Joanne Gwilt, whom he met in South Africa, but who had to return home because of an expired visa.
"He bought an engagement ring which had a heart and a penguin engraved on the inside.
He was going to propose once he got to England because he wanted to ask Joanne's father for her hand first.
"They were so much in love. If there is one consolation about his death, I can say it is because I know that he died with a heart filled with love," said Denyssen.
"As a family, our heart goes out to the family of the person who cold-bloodedly murdered our son. We hope that nothing bad happens to him, but he has to face justice and account for what he has done," said Denyssen.
Koos Marais from the KZN Agriculture Union (Kwanalu) security desk said: "We would like to thank the SAPS for a job well done. No motive can justify this senseless killing."
Sharpe's funeral will be held at St John's church in Jabu Ndlovu (Loop) Street tomorrow.