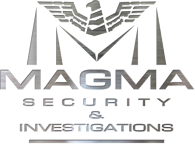 Man held over kettle torture
Man held over kettle torture
A MAN who arrived at court to face a charge of armed robbery was arrested by detectives of the Pietermaritzburg serious and violent crime unit on suspicion of being a member of the "boiling water gang" that terrorised a family at Cramond in February.
The suspect (30) was to appear in a case in which it is alleged he robbed a woman of R10 000 in Timber Street in the CBD in 2010 and was out on bail of R500.
Thegang of which he is thought to be a member terrorised and tortured two families at a farmhouse in Albert Falls on the night February 26, pouring two kettles of boiling water over Ahmed Lakhi, his two-year-old grandson, his teenage daughter and another relative who was visiting the family.
Two other suspects — Lucky Mbonambi (26) of Reunion in Isipingo and Vusi Dlamini (28) of K Section in Umlazi — were arrested at a service station in Umlazi last month when they were caught with a stolen VW Microbus and a stolen petrol card.
Their arrests follow a combined effort by the Pietermaritzburg organised crime and dog units, the Plessislaer task team, Montclair police crime intelligence and a private security company, Magma Security of Camperdown.
A gang of six men went to the Albert Falls area on February 24 and allegedly staked out the home of the family whom they robbed.
The robbers took handbags, jewellery, cellphones and R40 000 in cash. They locked the families in a sealed delivery van before leaving, said one of the victims.
Police spokesperson Lieutenant Joey Jeevan confirmed the arrest and said the suspect would appear in court today.