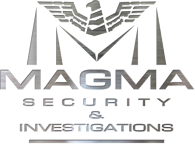 Farm Watch
Keep Your Farm Secure.
Magma Farm Protection is geared to serve the agricultural sector.
Personnel are highly trained and equipped to service all facets of the agricultural sector familiarising themselves with agricultural clients and surroundings.
Our personnel are proficient in dealing with incidents of armed robberies, thefts, stock theft, vehicle thefts, crowd control, poaching  and vandalism.
Patrol vehicles are equipped with GPS , "live" tracking systems,  two way radios and cell phones – ensuring the control room is in constant audio / visual contact with the team in the field.
Due to the GPS and "live tracking" systems on board, the control room has the advantage of knowing the precise location of the patrol units. This is extremely helpful in dispatching the nearest vehicle to the point of incident.
It enables us to offer a quality service as our resources are not misused , as there is no room for procrastination.
Magma Security will make available the services of an air unit (helicopter), which will be used to assist in locating stolen vehicles, livestock, suspects and act as deterrent on days when large payrolls are distributed, working in conjunction with our ground forces.