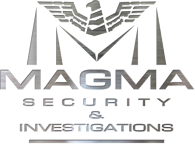 N3 murder suspects arrested
N3 murder suspects arrested
TWO suspects have been arrested in connection with the murder of Abdul Munaf Moosa and the rape of a woman who was his passenger in December last year.
The men, aged 26 and 39, were arrested in Pietermaritzburg and Umlazi, Durban, on Tuesday afternoon.
The Witness reported in December that Moosa (60), who lived in Raisethorpe, was returning from work in Durban with the woman, a passenger who helped share the travelling costs, when they stopped on the N3 to give two men a lift.
The pair were held up and Moosa was shot dead at Lynnfield Park on the old Camperdown Road.
Both men allegedly raped the woman and then drove back to Durban in Moosa's Toyota Corolla. They allegedly dropped the woman off in Durban and abandoned the car in the Umbilo area.
Moosa was described by his daughter, Anisa, as "a good-hearted person who loved his family and anyone in need".
Shaheen Suleman, the director of Magma Security who worked with the provincial police task team on the arrest, said the suspects were caught by surprise, and there was no resistance during the arrest.
"We, together with the police, worked tirelessly on this case."
It was encouraging to know "that after hard work the bad guys will face the long arm of the law", said Suleman.
The suspects will appear in the Camperdown Magistrates' Court today.