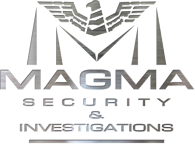 Pair arrested for Richmond attacks
Pair arrested for Richmond attacks
POLICE have arrested two suspects believed to be responsible for two recent farm attacks at Richmond.
This comes in the wake of a second farm attack in two days, as an elderly couple were attacked by suspects who shot their way into their Richmond farmhouse.
Police said Richmond police and the Pietermaritzburg organised crime unit arrested two men aged 25 and 30, who are linked to Sunday morning's robbery of Anthony and Carol Morris at Maywood Farm.
The couple were stabbed and assaulted, and robbers made off with R20 000, three firearms, clothing and cellphones. 
The Morrises are recovering and are in a stable condition.
Police spokeswoman Inspector Joey Jeevan said a shotgun and a .22 rifle, two cellphones, clothing and a sports bag containing a large number of live rounds were recovered.
She said police are investigating a possible link between the attacks on Maywood Farm and Waterford Farm (see below).
The suspects will appear in the Richmond Magistrate's Court shortly.
Jeevan said the arrests were the result of a team effort between the SAPS, the community and Magma Security.
Gillian Howard (74) yesterday told The Witness that she and her husband, Neville (76), of Waterford Farm wanted to send a warning to others to be extremely vigilant after they were attacked in the early hours of yesterday morning.
Howard said they were awoken when their dogs began barking furiously.
Her husband let them out of the house and they sniffed and barked around the house before coming back inside.
"We thought that it may be an animal that they were barking at, so we went back to bed, but the dogs continued barking."
She said they then heard crashing as the robbers broke windows downstairs and began firing shots, damaging furniture, the ceiling, pictures and curtains.
"It was horrific; we are elderly and have no firearms. We didn't know what hope there was for us here," said Howard.
She said they immediately pressed the panic button and called the police. "The security company said they would be here in five minutes, but they got lost and arrived together with the police only 45 minutes later."
Howard said they locked themselves into a dressing-room upstairs, waiting for help.
She said that at one point Neville tried to reason with the robbers, who demanded guns, cellphones and money, telling them that police were on their way, but to no avail.
They later heard them crashing around downstairs as the house was ransacked, the robbers piling their TV, microwave, other electrical equipment and food on the verandah, ready to cart away. Howard suspects the robbers planned to load the goods into a bakkie, but were unable to get into the garage.
The robbers also started cooking a pot of frozen mince on the stove, and opened a tin of curried vegetables.
"All this time the burglar alarm was going off, but they did not worry about that and just made themselves comfortable." Still no help arrived.
Eventually the couple heard police and the security company arrive and shouted to them that the robbers were still inside, but the robbers fled, abandoning the loot they had assembled.
"We feel shaky. We have been on this smallholding for six years raising calves and have loved it.
"We haven't made any decisions yet and have had no problems before. Our family don't want us to stay. It's been very frightening …"
Howard said they were repairing the doors and windows damaged by the robbers and installing extra security measures.
They were not injured in the incident.
Jeevan said several expended shotgun and .38 cartridges and four .38 special live rounds were found at the scene and that shots had been fired at the patio door lock to try and gain entry into the house.
Regarding the lengthy response time of police, Jeevan said police had difficulty finding the farm as neither the directions given to the police nor the road signage was clear at the time.
She added that the police station is 15 to 20 minutes away from the farm.
KWAZULU-Natal Agricultural Union (Kwanalu) security desk head Koos Marais called on the government to take drastic steps to address farm attacks in the country. He said something needs to be done to protect law-abiding citizens and arrest criminals who seem to be protected by the law and the justice system.
"We believe the Human Rights Commission should take note of the violations of innocent people and drastic steps should be taken to rectify the matter and protect innocent victims." He said Kwanalu is "outraged at yet another attack". He added that criminals find it easy to attack farmers because farms are easily accessible.