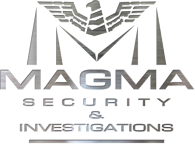 Richmond residents live in fear after spate of violent robberies
Richmond residents live in fear after spate of violent robberies
THE days of political violence in Richmond are long gone, but violence has returned in the form of robberies and murders that have locals living in fear.
When The Witness visited the town last week, business people and residents expressed their fear at not knowing when they would be victims as there seemed to be a robbery every week.
In late January, three people — a policeman, a security guard and a woman, were killed after a gang attempted to rob a van carrying cash to the Capitec ATM. Three suspects were shot dead during the incident.
Then, three weeks ago, three members of the Schutte family were killed during a robbery.
On Monday last week, a furniture hardware store owned by Khalid Malik, a Pakistani national, was robbed and three suspects were shot dead after Magma Security and police engaged in a gun battle with the robbers.
What is causing all this violence?
KZN violence monitor Mary de Haas said this could be the result of the number of unresolved cases in Richmond where guns were used during the political violence.
But a local resident, Thokozani Mzwandile Zungu from KwaMagoda, said this was caused by an influx of outsiders moving into the area. "Our community resolved to make peace because we saw that violence was tearing us apart," he said.
Zungu said such violent robberies were attracting negative publicity for Richmond. "Outsiders are the ones to blame for all these violent robberies and crime," he said.
Another resident, Ezna Dames, said they had good police, but explained that they were understaffed and lacked resources.
"Our police are doing their best, but the challenge is they don't have enough vehicles to patrol the area effectively and I feel sorry for them," she said.
Dames said she had eight dogs in her home just so she could feel safe.
A Pakistani businessperson, Ishtaq Hussean, said his store was robbed recently and he now lived in fear not knowing when the robbers might come back for him.
"I have beefed up security so that my premises are more secure."
Samke Dzanibe, who works on pavement for a Chinese shop, said people have to be careful of stray bullets because robbers tend to shoot randomly when escaping after a robbery. "We are scared, but because we need the money, we have to come to work," he said.