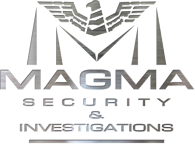 Robbery suspect returns for a drink
Robbery suspect returns for a drink
A CREIGHTON businessman watched in disbelief as the man arrested last week for allegedly robbing him at gunpoint, strolled into his bar — where the attack happened — and had a drink.
The man was arrested with six others last week for the attack, in which they cornered the staff and patrons for more than an hour in the bar, and then held up Chris Vermaak in his adjoining cottage — stealing an iPad, TV and liquor.
Vermaak, owner of the Creighton Hotel, said he walked into his bar on Tuesday night and was "shocked" to see the man — whom he had alleged had held a gun to his head — sitting quietly at his premises. He was unaware, but later outraged to learn, that six of the seven men had been released.
Vermaak said he fled to his home in terror, saying he did not even have the courage to kick the man out of his hotel, for fear of more violence.
The suspects were arrested by security company Magma last Wednesday.
Vermaak said the case against the men had collapsed because the state had kept them in a holding cell longer than the legally permitted 48 hours. He alleged the men had tricked their way to freedom, by refusing to leave a police van that had earlier brought them to court.
However, spokesperson for the National Prosecuting Authority, Natasha Ramkisson-Kara, denied this account, saying the men had been were released due to a "lack of evidence".
One suspect is still in jail.
But Vermaak insisted: "These guys have been released, one of the main guys, the one who held the gun to my head was at my bar last night [Tuesday]!
"A police officer in charge of the case told me the men simply refused to get out of the van, they demanded to see their lawyer and they had to be taken back to the police holding cells," he said.
Vermaak said he was now living in fear. "These are some of the local guys, they could come back for revenge and shoot me through my bedroom window … these people ransacked my house, they know where everything is."
Ramkisson-Kara said one man, Sihle Gumede (28), still linked to the crime, appeared in court last Friday and was remanded in custody till December 20 for a formal bail application. "The other accused were not enrolled as there is no evidence at this stage linking them to the crime. The SAPS are investigating further," she said.
When asked about the new developments, Shaheen Suleiman of Magma Security and Investigation said he was shocked. "What nonsense is this? … We did everything right; we found the suspect and the weapons; they were all linked up."