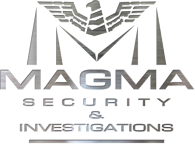 Sticky tape gang strikes again
Sticky tape gang strikes again
THE "sticky tape gang", comprised of at least eight gunmen, yesterday used pliers to pinch the flesh of an elderly woman on a Camperdown farm.
The gang, whose members use sticky tape to bind and gag their victims, has been terrorising the Camperdown farming community this week.
Yesterday morning, Felicity Schwegmann (76) was attacked by eight armed men who tied her up and gagged her, demanding cash and guns, shortly after her husband Trevor (76) had left the farm house.
Alistair Schwegmann, their son, said he discovered the house had been ransacked by unknown men when he went to check on his mother.
"When two of our domestic workers entered the house they were also tied up and gagged with tape," he said.
Schwegmann said he then went to check if the men were still around, but realised they had fled the Honigkrantz Farm in Killarney Isles in Camperdown.
He said his mother was in the kitchen when the armed men, wearing balaclavas, entered the unlocked back room.
"They produced firearms and confronted my mother looking for information about guns and cash.
"They used pliers to pinch her skin to try to get information, but she would not give them any information. My father had gone off with all the keys," Schwegmann said.
He said his mother was shaken, but she kept strong during the attack by praying.
She suffers from Parkinson's disease, he said.
"We are grateful to the police and Magma Security for their quick reaction when we called."
Shaheen Suleiman of Magma Security said the family were not their clients, but they had to react swiftly to help when called.
"This is the third robbery to hit the same area this week," he said.
Provincial Police spokesperson Captain Thulani Zwane said "the suspects allegedly taped her hands with sellotape and demanded money and firearms".
He said an undisclosed amount of cash as well as jewellery, ammunition and a cellphone were taken. "The suspects fled the scene and a case of house robbery was opened at Camperdown police station."
Police appealed to anyone with any information regarding the incident to urgently contact Captain Linda Gcwabaza at 031 785 9025 or 082 459 7064, or Crime Stop at 08600 10111.