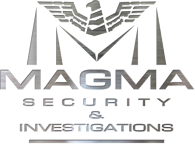 Suspected killer returned for work
Suspected killer returned for work
THE day after his parents and brother were brutally killed in Richmond, Stefan Schutte admitted into his yard a man who worked for him as a gardener.
That man was a former employee of his parents and, Stefan learnt with shock yesterday, had been arrested for the triple murder that has stunned the town.
Farmer Ekard Schutte (77), his wife Elizabeth (66), and their 33-year-old son Lutz, who had arrived from Germany to celebrate his father's birthday on Sunday, were killed on their Richmond smallholding on Saturday night.
Their son, Stefan, a Pietermaritzburg businessman, made the gruesome discovery on Sunday when he arrived at his parents' home for the celebration.
Unbeknown to him, the man suspected of killing his family had been working for him as usual in his garden that morning.
On Monday night, four men were arrested in a joint operation by Richmond police, Crime Intelligence and K9 Unit officers, the Hawks, and Magma Security and Investigations.
Two men were arrested at Elandskop, one in Sweetwaters and one in Richmond.
Police also recovered several stolen items, including the Schuttes' firearms, speakers and amplifiers, from the men. Their stolen vehicle was also recovered, but it had been burnt.
The suspects are 19 and 20 years old.
Police spokesperson Captain Thulani Zwane confirmed the motive for the murders was robbery.
Spine-chilling details of how the Schutte family were preyed upon and their murders executed emerged yesterday. A source said it is understood that the killers packed a sack with knives and duct tape before setting out to the Schutte smallholding. These items were also recovered during the arrests.
Shortly before Ekard was killed, he was approached by three men, who had all previously worked for him, on the pretext of buying wood. Once the men were on the premises, they stabbed Schutte. The farmer wrestled with them, but collapsed during the struggle.
The men then went to the house where they ransacked and packed belongings, including pots and pans, into boxes.
Elizabeth and Lutz were not at home at that stage — they were still travelling to Richmond from the airport. Lutz, having arrived from Germany earlier in the week, had spent time with friends and family in Cape Town.
Upon their arrival, they were pounced on by their attackers, who were by then eating a meal in the kitchen.
"Elizabeth and Lutz's arrival disturbed the men, who were apparently hungry and had tucked into the food she had prepared in the kitchen. It is strongly believed that the mother and son put up a good fight before they succumbed to their injuries," said the source.
Lutz was stabbed several times before Elizabeth was taken into another room to open the safe. There they found two shotguns, a 9 mm pistol and ammunition. In an attempt to get rid of evidence, the men then set the crime scene alight by pouring petrol in the house and over the mother and son.
The trio fled in Elizabeth's vehicle, in which they had packed all the stolen items.
One of the men then returned to Stefan's house on Sunday morning to work in the garden.
"Although he did not work for Ekard any longer, the family still maintained good relations with him as he continued to work for Stefan," said the source.
The men had been let go as Schutte's business scaled down.
Family spokesperson Karen Lowe said the family were deeply traumatised by the murders. "We are all terribly traumatised and trying to get to grips with what has happened. It all seems surreal. The family is pulling together, but this is all so overwhelming for them right now."
Gathering at Stefan's home in Pietermaritzburg, Lowe said the family had been back to the Richmond smallholding but had no heart to spend any time there.
Lowe described Ekard as a "wonderful, caring, father figure to many".
"Elizabeth had a smile that lit up the room and was loved for the hugs she gave out easily. She just had a way of bringing people together.
"Lutz was a special someone who was dynamic and down to earth. Their deaths are a tremendous loss to us. Lutz did not even get to see his father. He had come home from Germany especially to celebrate his father's 77th birthday … what a welcome," said an emotional Lowe.
Paying tribute to the police and Magma Security for their efficient work, Lowe said they were "beyond magnificent".
"We are indebted to them for their compassion and dedication to arrest the suspects. They have been with us every step of the way," she said.
Magma Security's Shaheen Suleiman said they were committed to making Pietermaritzburg and the Midlands a safer place for all. "We will leave no stone unturned in rooting out criminals in our community," said Suleiman.
Provincial Commissioner Lieutenant-General Mmamonye Ngobeni congratulated all for the breakthrough.
Koos Marais, from the security desk at the agricultural union Kwanalu, was delighted at the arrests.
"It reiterates our confidence in the SAPS. In cases where the security companies have played a major role, we are grateful to them for their speedy attention. We know it's not easy because of the distances and we recognise their excellent work. We now call on the justice system to mete out just punishment that suits the crime. We need a deterrent and our plea to the justice system is that the sentence will suit that."
The suspects are expected to appear in the Richmond Magistrate's Court later in the week.
A memorial service for the Schuttes will be held at 11 am on Saturday at the Lutheran church in Pietermaritzburg.